RF shielding
To meet the shielding needs of your critical rooms
Whether obtaining clear, artifact-free imaging during an MRI scan or protecting sensitive data in your data centre, RF shielding is essential in the design and construction of any critical room.
SDI Canada distributes and installs various RF shielding systems. Each of these high-quality systems provides advantages that will meet all of your needs, whether in medical imaging, security, research or animal healthcare.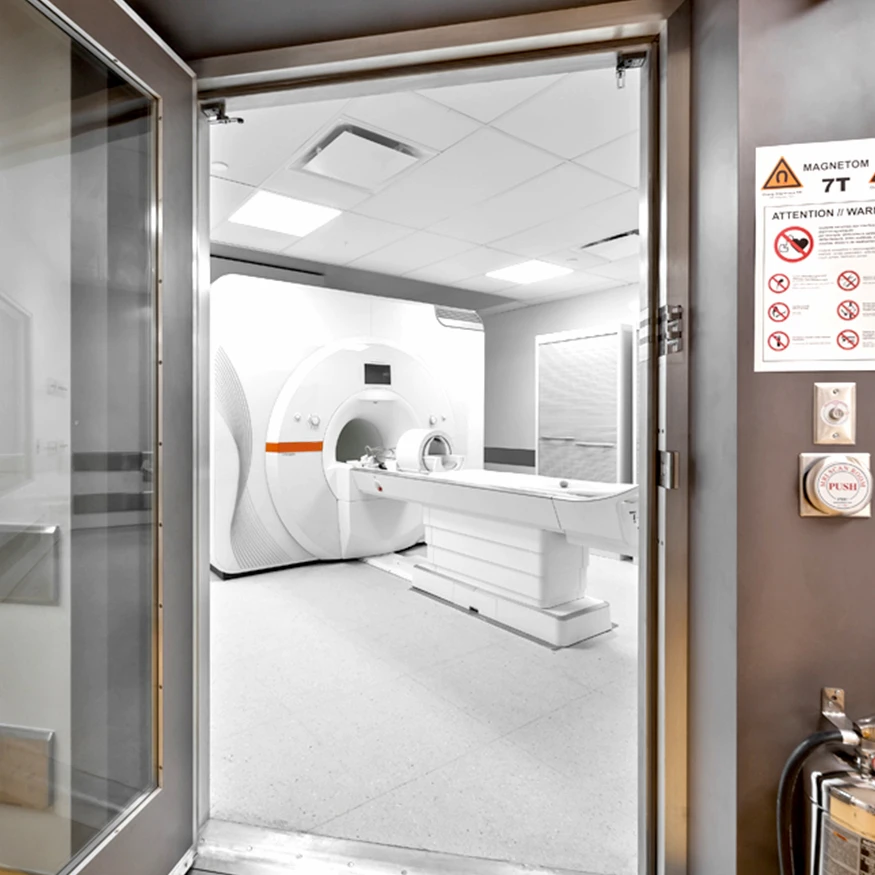 Soldered copper
Modular copper panels provide durable shielding with exceptional performance. This system is composed of MDF panels laminated with copper sheets on one side, and aluminum on the other, which meets the strictest requirements in terms of RF shielding. It is assembled using lead solder.
Learn more