Prefabricated Modular & Mobile Solutions
Prefabricated Modular & Mobile solutions for temporary medical units
Whether it is to maintain the activities of a division during its redesign, meet temporary clinical obligations on a site, or provide mobile service on various sites, modular solutions meet a wide range of needs in the medical sector. SDI Canada has developed thorough expertise in deploying prefabricated modular and mobile solutions in healthcare.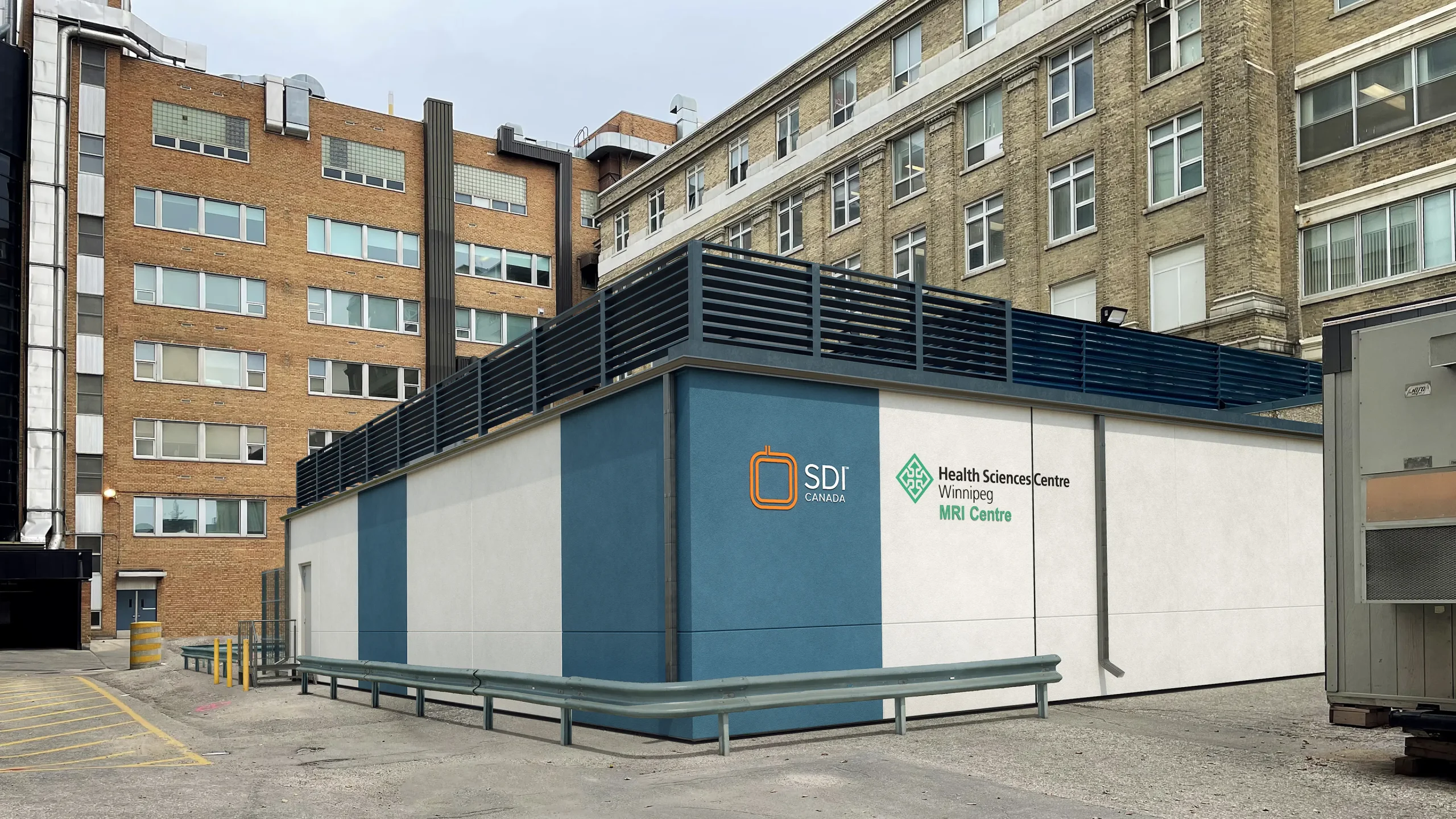 When are  prefabricated modular or mobile solutions a good choice?
Several aspects must be considered to determine the relevance of choosing a modular solution, such as how long the installations will be used, the weather conditions, the type of site where it will be deployed, the speed of deployment needed, and the level of customization required.

Prefabricated modular & mobile solutions deployed by SDI Canada
PDC Prefabricated Cassette building
The PDC Cassette solution can be delivered to a site in 12 weeks, installed in 2 days and ready to receive patients in 3 weeks. This is an ideal solution for using imaging equipment, such as an MRI equipment. This performance-proven solution is factory-machined and transportable.
KY Trailer mobile medical unit
This solution is ideal for rapid deployment on a site and provides easy relocation. Attractive and ergonomic, it provides a pleasant and functional working environment. Since it comes with the required equipment, commissioning and shutdown time is greatly reduced. It is compatible with a wide selection of imaging equipment, and the KY Trailer mobile medical unit is a perfect option for mobile solutions.
Comparative table of prefabricated modular and mobile solutions deployed by SDI Canada
| | PDC Cassette® Prefabricated Building | KY Trailer Mobile Medical Unit |
| --- | --- | --- |
| Durability | Very durable | Very durable |
| Price | $$$ | $ |
| Max. dimensions/unit | 16' x 60' x 10'/unit | 8' x 40' x 8.5'/unit |
| Delivery method | By land or sea | By air, land or sea |
| Speed of deployment | Average | Very fast |
| Demobilization | Complex | Simple |
| Imaging equipment installation | On-site | In factory |
| Combination of modules on site | Yes, complex | No |
| Site preparation | Complex | Simple |
| On-site installation | Complex | Very simple |
| On-site customization | Moderate | Complex |
| Possible applications | MRI, CT, PET/CT | MRI, CT, PET/CT, primary care unit |