Consulting service
Infrastructure shielding solutions consulting services
SDI Canada has worked for nearly 20 years in the medical sector, with a proven track record in the design, construction and installation of magnetic resonance imaging (MRI) infrastructure and biomedical equipment. Over the decades, our teams have also supported customers in many different industries.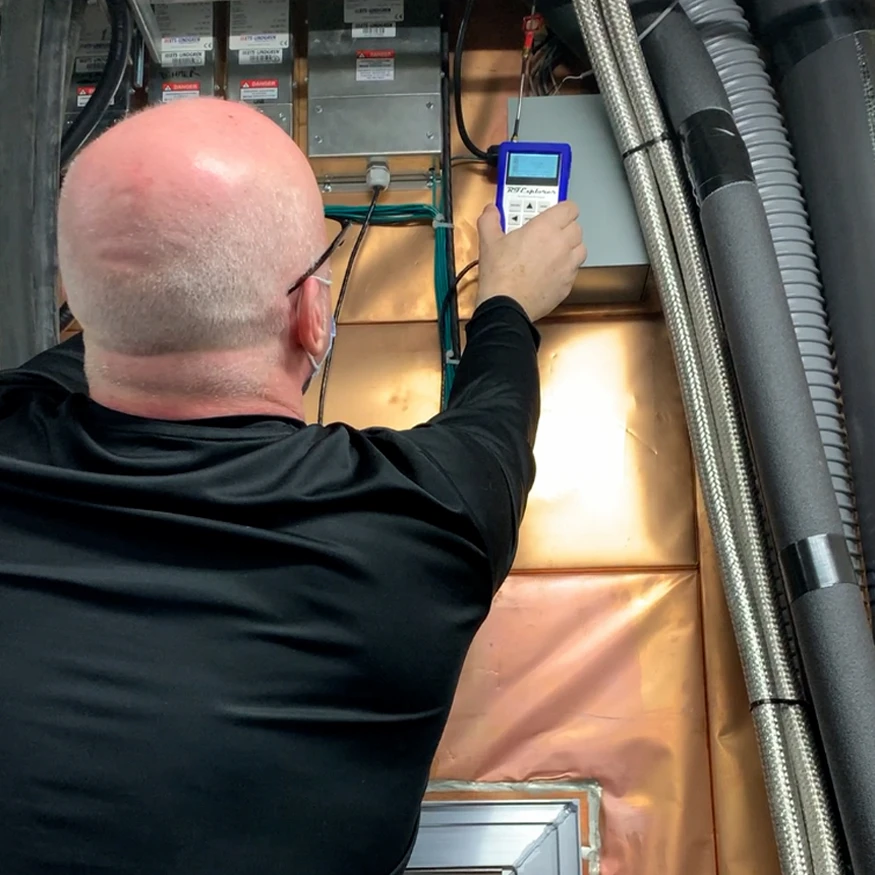 Planning, design and management
Our experts can support your teams during the planning and design of your shielded installations. This support may include:
Shielding solutions project management
Planning the needs of clinical and diagnostic spaces
Drafting and evaluating procurement documents for specialized materials and accessories
Drafting specifications for shielding solutions
Carrying out specialized studies, such as studying the electromagnetic interference, class A, B, C and D estimates, etc
Frequency attenuation tests
To assess the RF shielding performance of an RF enclosure, trained technicians perform RF attenuation tests, according to the MIL-STD-285 standard, using an RF transmitter and receiver.
Depending upon the equipment that is or will be installed inside the enclosure, technicians will proceed to use various frequencies that will simulate the wavelengths that could potentially interfere with the imaging quality.
These tests are common before beginning any work on a shielding enclosure as well as when troubleshooting imaging issues in existing installations.
Electromagnetic interference (EMI) studies
Although MRI technologies have improved over time, this equipment still produces a strong magnetic field that can impact its surroundings.
An electromagnetic interference (EMI) study can be performed in advance of a project to determine the magnetic shielding installation strategy. These tests use sensitive sensors that monitor the magnetic field's variance in a specific environment. The results are used to evaluate a site's compatibility.