Turnkey services
We handle everything to bring your project to life
Are you looking for turnkey services for your design and construction project? If so, you assign responsibility for the entire project to a company, usually a general contractor, who will carry out all the stages, from plan design to delivering the completed project. This company is also responsible for the quality of the deliverables and respecting both deadlines and budgets.
The typical structure of a turnkey project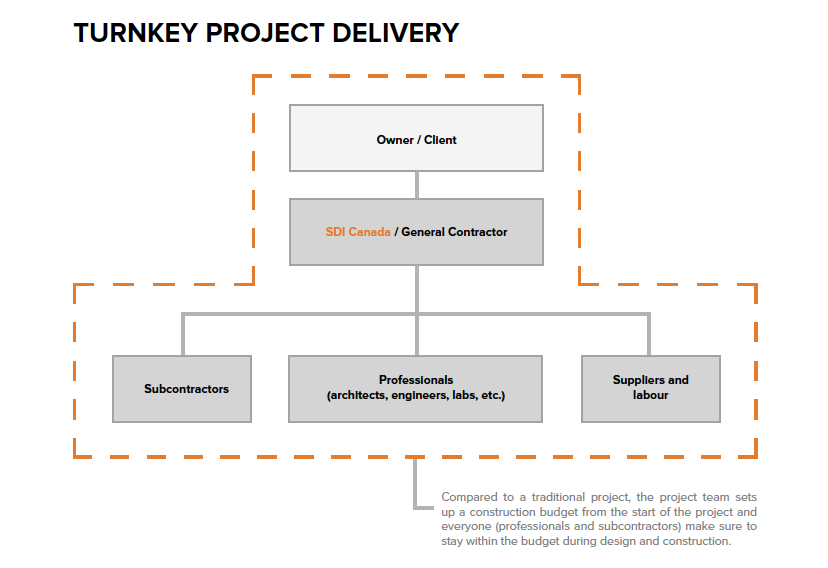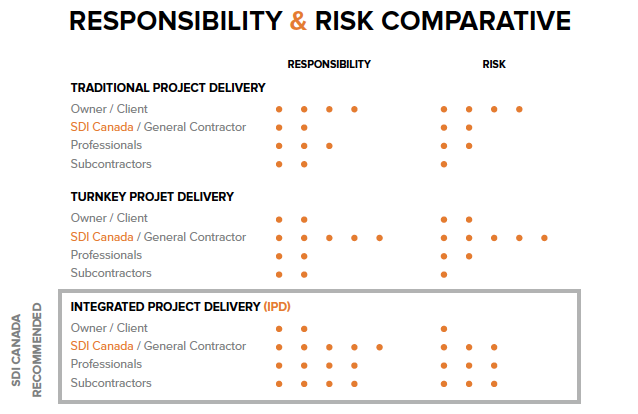 SDI Canada: Your go-to partner for turnkey projects
The medical industry has its share of challenges and particularities that require cutting-edge expertise in the field. Although there are many general construction contractors, SDI Canada stands out for our unparalleled experience in the biomedical sector. Since our company was created, our work has been focused on the healthcare industry. This is how we have developed a vast network of specialized partners, including suppliers, equipment manufacturers, and subcontractors.